Print purchase orders and use them for reference on delivery day
The purchase order shows what items you have asked your sales rep(s) to order. This is beneficial when you are receiving your products. A Provi purchase order shows both your total order and individual orders organized by distributor.
Click on the Order History icon on the main Provi account page


Locate the order and in the lower right-hand corner click the Print button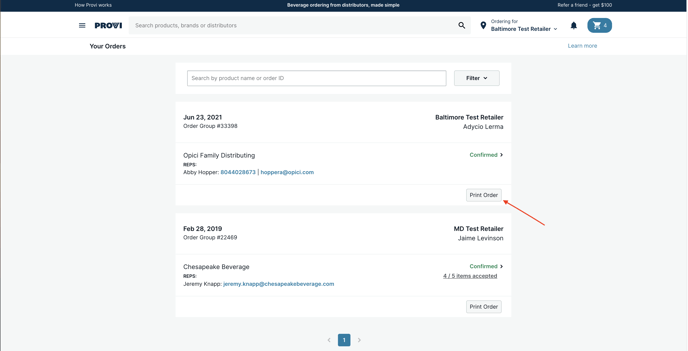 After printing or downloading your purchase order you can then use it to reference against the actual delivery. This is especially helpful when the person receiving the order is different from the person who placed the order.