In the rare case that a product, container type, or size is missing from Provi, you can still add it directly to your cart.
At the bottom of any search page or the home page, you'll see the option to "Add Missing Product."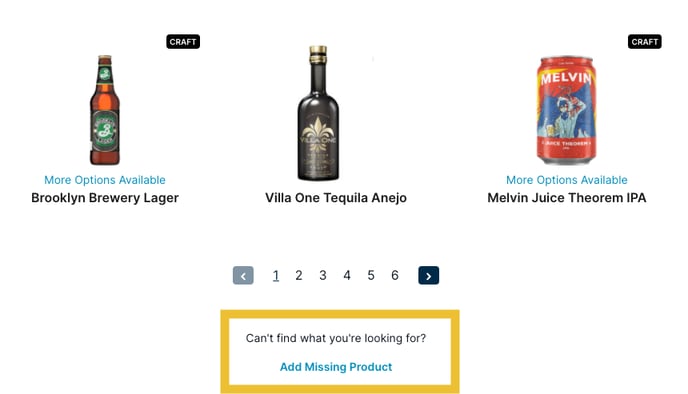 To add a product to your order, you'll need to know which distributor you normally purchase the product from. Include as much detail about the product as you can: this is how your sales rep will know what you're looking for. Once you submit, the product will be immediately added to your cart. It will also be sent to our team for verification. If we successfully verify the details of your submission, it will become permanently available on Provi.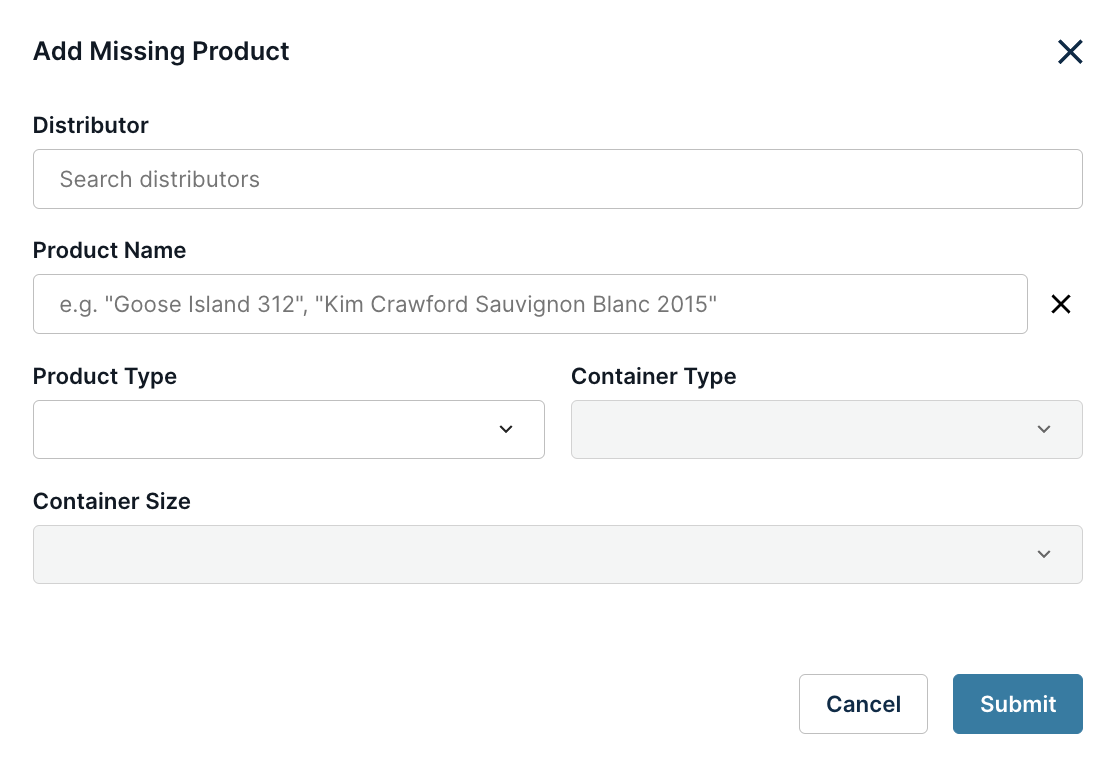 Don't see the correct distributor? Some distributor inventories are integrated with Provi, which means we are pretty confident we have a complete catalog of what they offer! If you don't see the correct distributor for the product you are trying to submit, please submit a support ticket here and we'll help you find the right product!