Learn how you can apply for a distributor account on Provi!
Start an Application
To start, click on the icon to open the menu and select "My Distributors"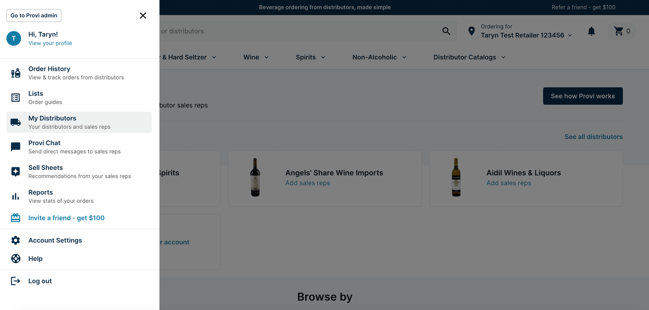 Then click on "New account application" to start an application

Step 1: Information
The next step is to fill out all relevant information

Choose the distributor you want to submit an application to
Enter contact information for the buyer and owner of your business
Input your billing and delivery address, business details and references
Optionally: You can add a sales rep if you already have a relationship with one

Select "Review and Sign" to continue
Note: Only one application can be submitted at one time, but Provi will remember your information to speed up future applications.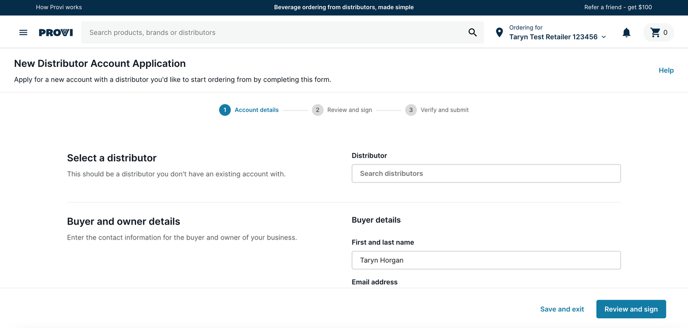 Step 2: Review & Sign
The next step is to review the application and sign it

You can review your information and make any changes as needed
You can also save the application to submit at a later time

Complete the sign application section and select "Verify and Submit" to continue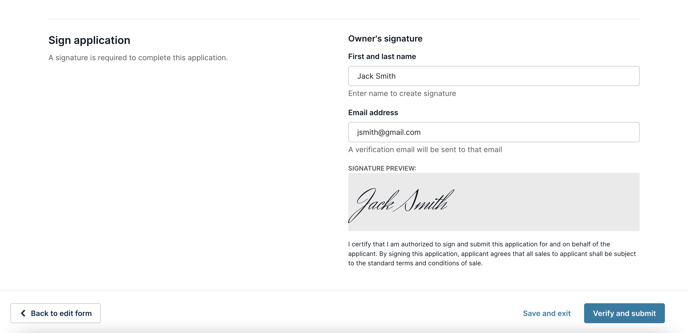 Step 3: Verify & Submit
After submitting the application, you will need to verify the email address used to sign the application
An email is sent to the email address containing a link to verify the email and formally submit the application
Warning: If you don't complete this step, your distributor will not receive the application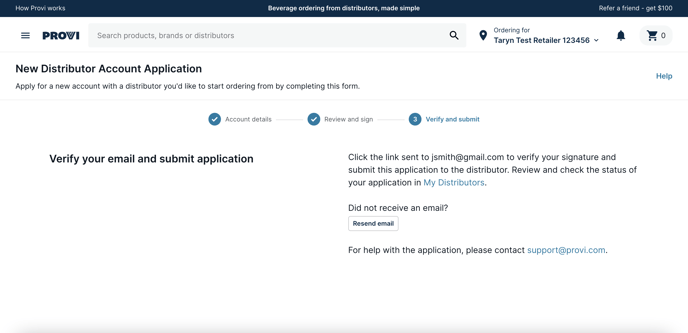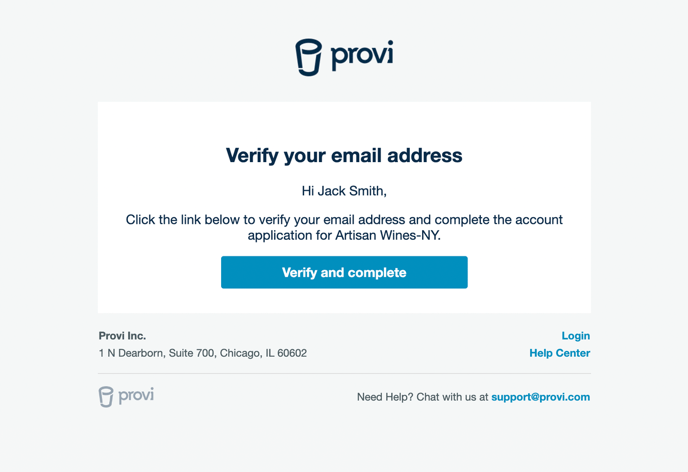 If you have any questions, don't hesitate to reach out to our support team by submitting a support ticket here with questions or for assistance.