Similar to a mobile app, Provi can be added to your phone's home screen.
Want to order even faster? Add a shortcut to Provi on your phone's home screen.
For iPhone:
Open app.provi.com in a web browser (Safari, Chrome, etc).
Click the "Share" icon at the bottom of the screen.
Select "Add to Home Screen."
Select "Add."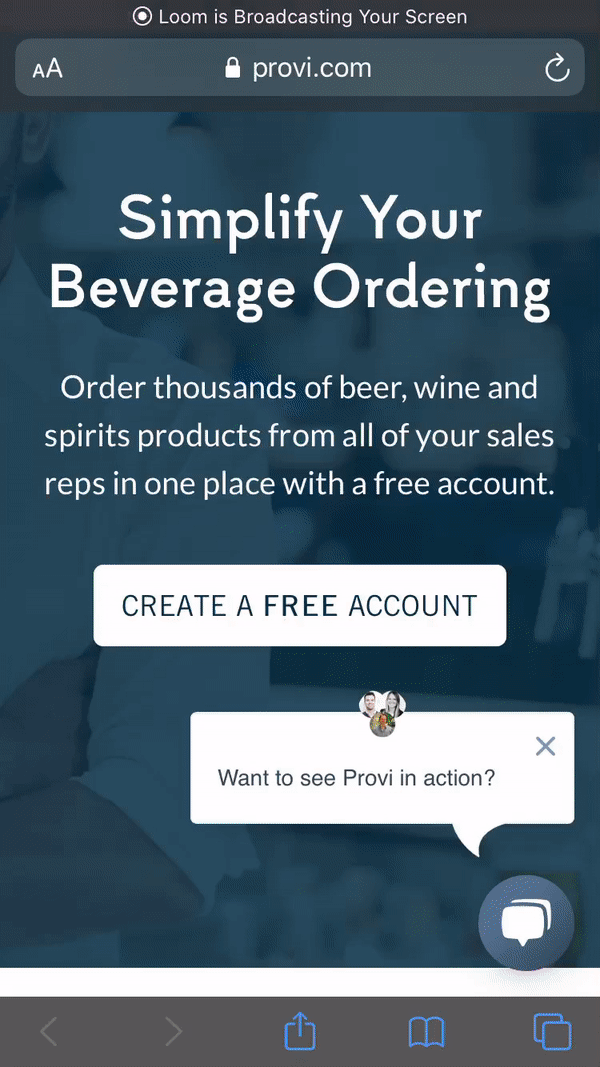 For Android:
Navigate to your Android web browser. (Locate the icon that looks like a globe and tap on it to open.)
Search for app.provi.com
Tap on the Create Bookmark icon. This is the star outline icon to the right of the URL bar. An info box should appear asking you to name the bookmark and where you want it saved.
Tap on the drop-down menu. It can be found on the "Add To" choice.
Tap "Home Screen."

You should now see your new bookmark on your home screen.